Southfields Open Championship 2018
Tudor Grange Samworth Academy, Leicester LE2 6UA
03/02/2018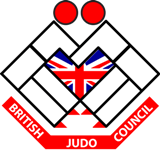 Total entries to date: 36
Maximum entries: 200
We are delighted to welcome you to our 2018 open championship,Due to the popularity of this event and to help control and process the numbers attending,we have decided to use this On line booking system which will limit the entries so please book early to avoid disappointed,Please note entry to this event is by this on-line Event registration only.
Entries by any other form will not be accepted.
The Registration system and last entries will be on
Thursday 2nd Feb at 12.30pm
This is a very popular event and to guarantee your place we recommend Payment by Paypal or bacs on the registration site.cheques are welcome by post.
Please note the Southfields Judo Club may photograph or video this event for promotional or training purposes, if you have concerns about this please contact the club r.harris19@ntlworld.com

Weigh in times Primary Boys & Girls under 10 years 8.45 to 9.15 Junior Boys & Girls 10 – 15 years 9.30 to 10.00 All seniors 16 plus 12 Noon