Katana Judo Primary & Junior Competition September 2023
Hanham Community Centre, 118-124 High Street, Hanham, Bristol, BS15 3EJ
24/09/2023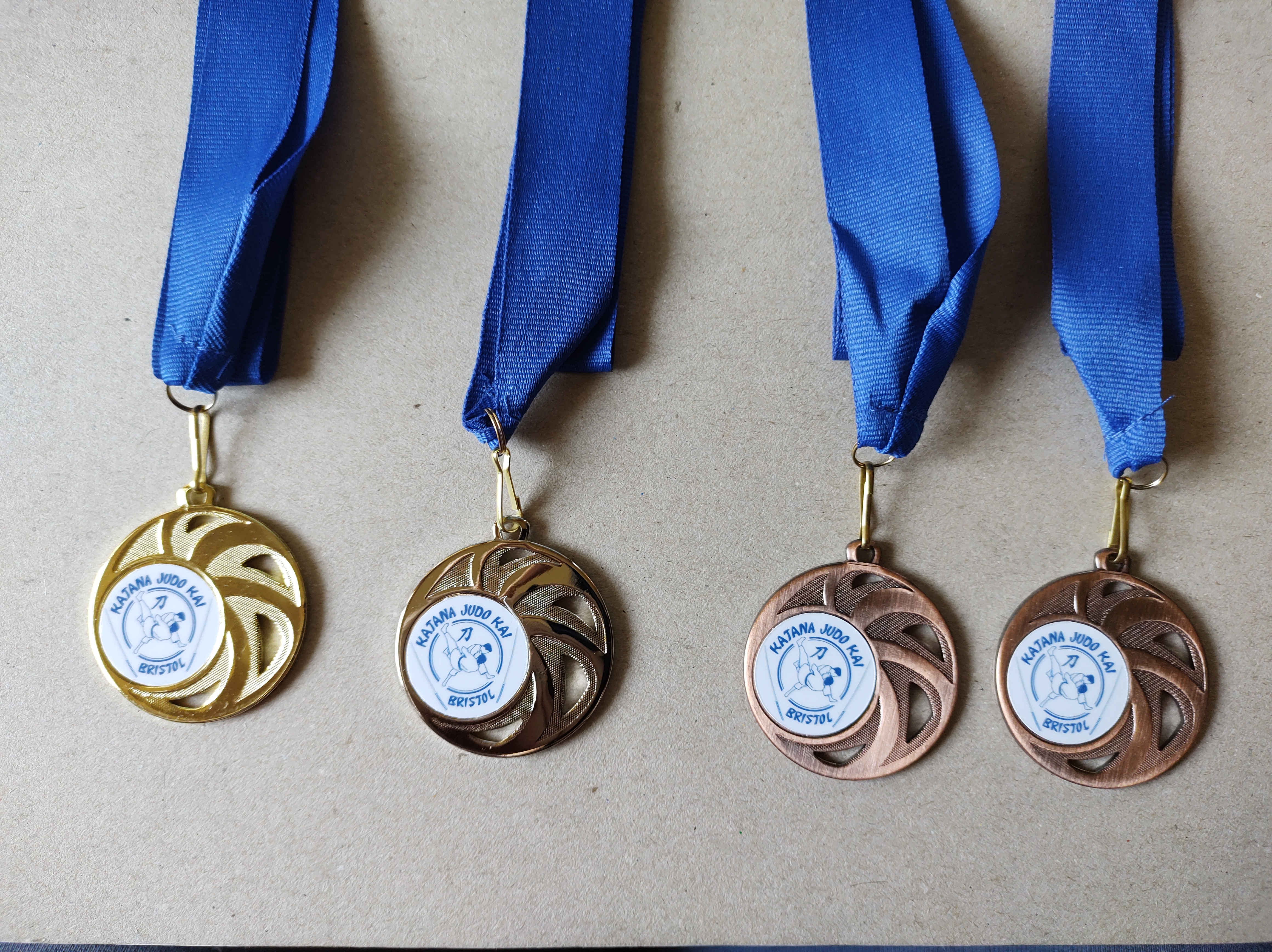 Total entries to date: 38
Maximum entries: 90
This event will be run on one contest area and is open to all primary & junior BJC BJA & AJA members
• All Primary age categories will be matched into pools of three, four or five by closest weight
• Please note that the 5 – 7 age category is closed to BJC members only.
• Age Junior categories for 10 – 12 & 13 – 15 Year olds will be competing in standard BJC weight categories
• Where numbers permit, weight categories may also be split by grade.
• All contests will be fought using the latest BJC Contest rules, a copy of which can be found on the BJC
website: http://www.bjcjudoevents.org.uk/bjc_contest_rules.pdf Please note the restricted techniques
for Primary & Junior categories.
• There will be no penalty for moving up OR down weight categories, please be aware that each
competitor will only be allowed ONE weigh in.
• Zoris MUST be worn to the contest area, any competitor arriving at the contest area not wearing zoris
or flip flops (not crocs) will be asked to change their footwear accordingly.
• By entering this competition, coaches and parents agree to allow videos and photographs to be taken.
• The referee's decision will be final.
• Water may be brought to the side of the mat if it is in a sealed drinks bottle.
• Judogi must be white and comply with BJC regulations. Reversible Judogi will NOT be accepted. No
White Judogi = no contest & no refund.
• All female Judoka must wear a plain white high neck t-shirt (club logo will be permitted).
• NO COACHING WILL BE ALLOWED FROM THE SIDE OF THE MAT OR FROM THE CROWD – anyone caught
coaching from the side of the mat risks the competitor being disqualified from that contest.